Hot Sauce Market Size Worth US$ 5.5 Billion by 2024 | CAGR 5.4% – IMARC Group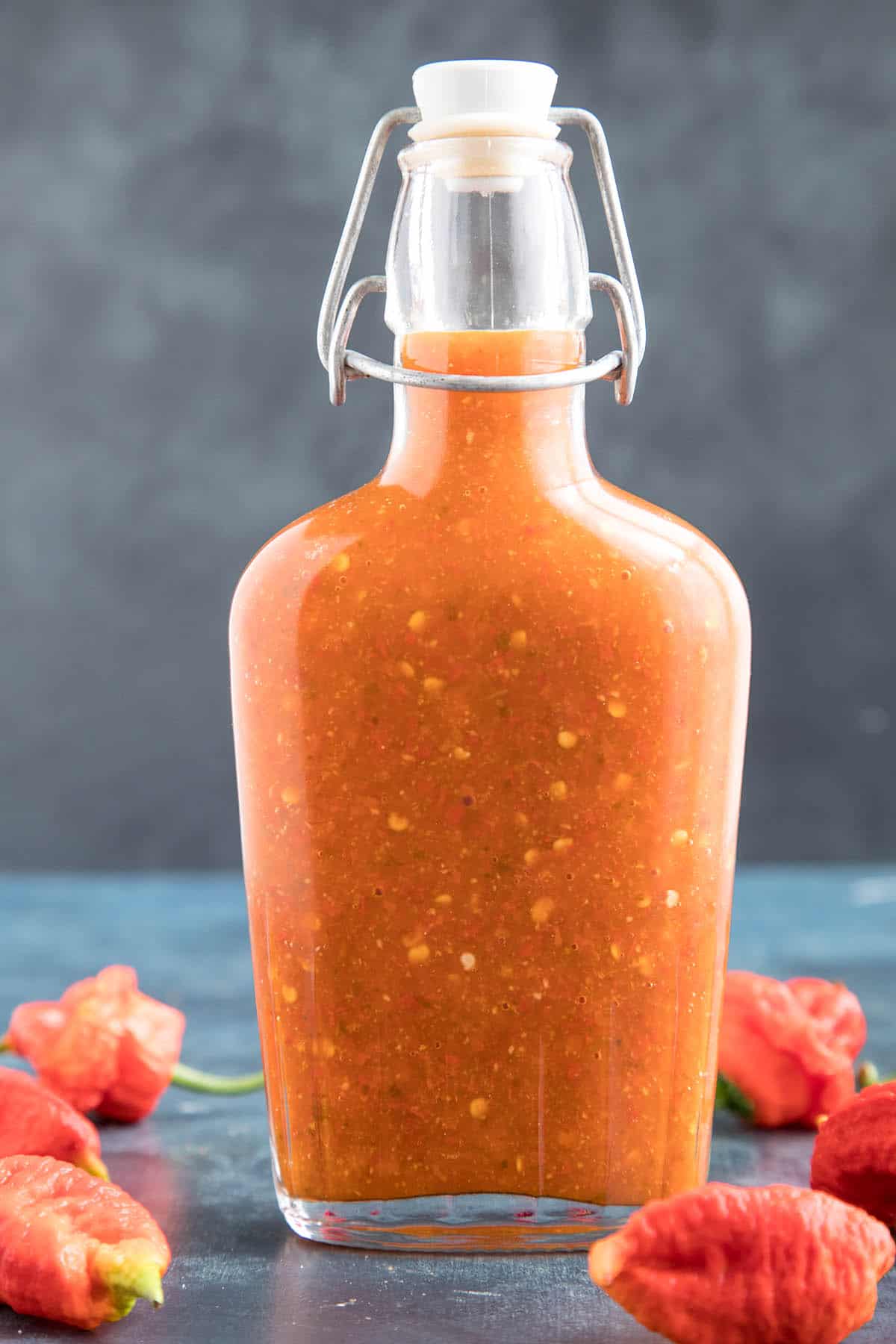 Global Hot Sauce Market to Reach US$ 5.5 Billion by 2024, Impelled by Rising Cross-Cultural Interaction – IMARCGroup.com
The global hot sauce market is driven by the growing popularity of Asian, African and Latin American cuisines, along with the introduction of high-quality hot sauce with longer shelf-life.
According to the latest report by IMARC Group, titled "Hot Sauce Market: Global Industry Trends, Share, Size, Growth, Opportunity and Forecast 2019-2024", the market size reached US$ 4.1 Billion in 2018. Hot sauce, also known as chili sauce, is a type of condiment made from vinegar, chili peppers, garlic and salt. Many commercial varieties of mass-produced chili sauce exist, out of which some are canned with red tomato while others are fermented to add a distinct flavor element. They are widely used in the preparation of Asian, African and Latin American dishes. However, cross-cultural interaction has led to a rise in the consumption of hot sauces across the globe.
Browse full report with detailed TOC and list of figures and tables: https://www.imarcgroup.com/hot-sauce-market
Global Hot Sauce Market Trends:
Hot sauce consists of a chemical called capsaicin that provides a distinctive spicy flavor to it. The sauce also contains vitamins, carbohydrates, minerals and antioxidants, which help in improving metabolism and eye health, and reducing the risk of cancer and congestion. Apart from this, with the rising number of fast-food chains and restaurants, the demand for hot sauce has increased as it is extensively used as a flavor enhancer in these establishments. Further, the easy availability of raw materials and longer shelf-life have resulted in the rising adoption of hot sauce. Looking forward, the market value is projected to reach US$ 5.5 Billion by 2024, exhibiting a CAGR of 5.4% during 2019-2024.
Request For Free Sample Pdf Copy @ https://www.imarcgroup.com/hot-sauce-market/requestsample
Market Summary:
Based on the product type, the market has been segmented as mild, medium and very hot sauces. Amongst these, mild hot sauce is the most popular product type, holding the largest market share.
The market has been segregated on the basis of the application into cooking sauce and table sauce. Cooking sauce currently holds the majority of the overall market share.
On the basis of the end use, the commercial sector dominates the market, representing the largest segment. The commercial sector is followed by the household sector.
Based on the packaging, the report finds that hot sauce is mostly packaged in jars, followed by bottles and others.
The market has been categorized based on the distribution channel into supermarkets and hypermarkets, traditional grocery retailers, online retailers and others. At present, supermarkets and hypermarkets are the largest distribution channels across the globe.
Region-wise, North America exhibits a clear dominance in the global hot sauce market. Other major regions include Asia Pacific, Europe, Latin America, and Middle East and Africa.
The competitive landscape of the market has also been examined with some of the key players being McIlhenny Company, McCormick and Co., Huy Fong Food, Baumer Foods, Garner Foods, B&G Foods, Kraft Heinz, Salsa Tamazula, Bruce Foods, Schwartz.

Browse related reports
Global Peanut Butter Market Report: Industry Trends, Share, Size, Growth, Opportunity and Forecast 2019-2024: https://www.imarcgroup.com/peanut-butter-manufacturing-plant
Global Bakery Products Market Report: Industry Trends, Share, Size, Growth, Opportunity and Forecast 2018-2023: https://www.imarcgroup.com/bakery-products-market
About Us
IMARC Group is a leading market research company that offers management strategy and market research worldwide. We partner with clients in all sectors and regions to identify their highest-value opportunities, address their most critical challenges, and transform their businesses.
IMARC's information products include major market, scientific, economic and technological developments for business leaders in pharmaceutical, industrial, and high technology organizations. Market forecasts and industry analysis for biotechnology, advanced materials, pharmaceuticals, food and beverage, travel and tourism, nanotechnology and novel processing methods are at the top of the company's expertise.
Media Contact
Company Name: IMARC Group
Contact Person: Richard Lewis
Email: Send Email
Phone: 6317911145
Address:309 2nd St
City: Brooklyn
State: New York
Country: United States
Website: www.imarcgroup.com