A perfect end of 2019 Super Salmon 100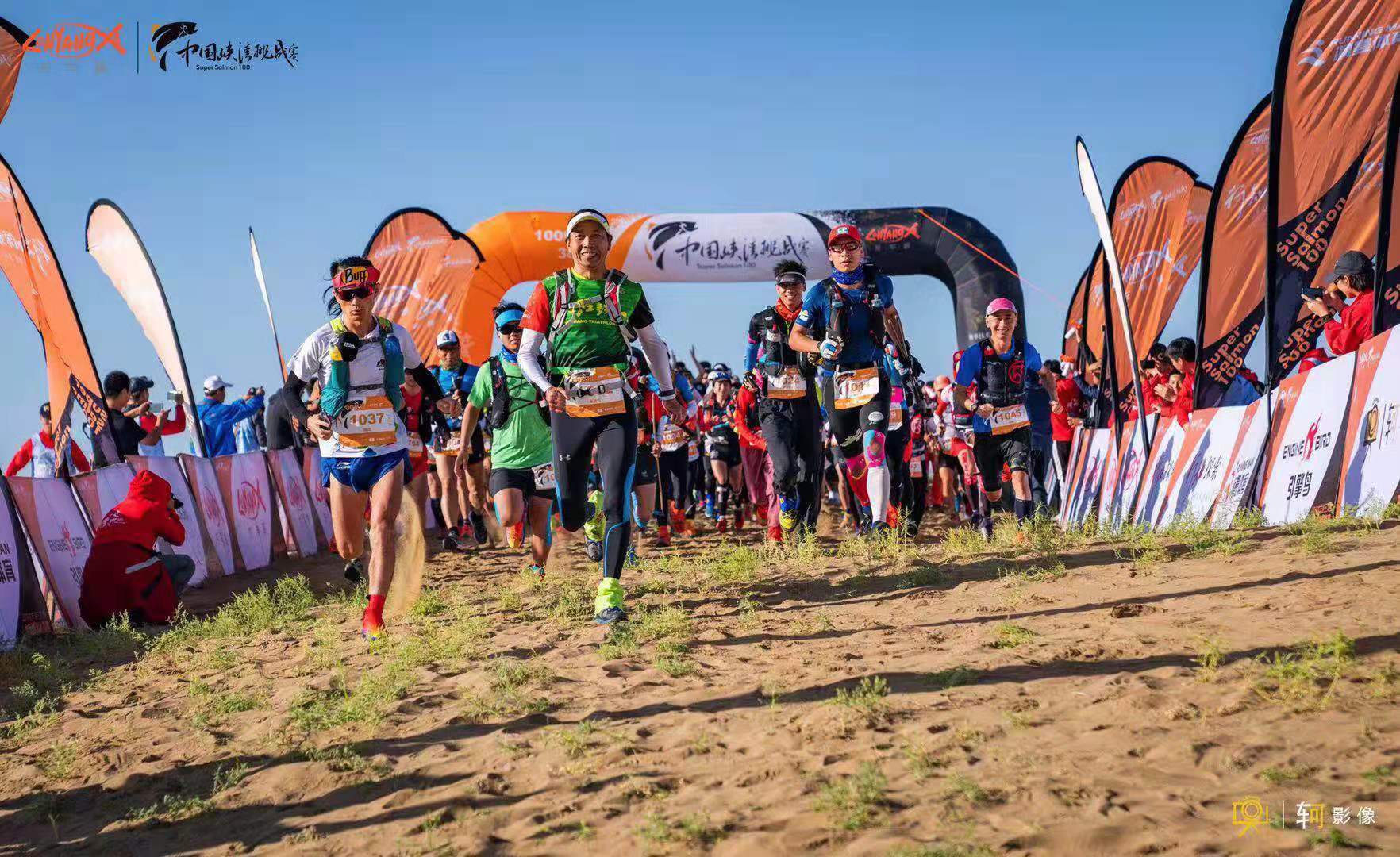 In August 3 to 4, 2019, Super Salmon 100 was held in Longyangxia of Qinghai province. At 10 o'clock on the morning of August 4, 2019 Super Salmon 100 which lasted two days came to an end.
While it was hot everywhere else, Longyangxia was still very cool. More than 300 elite challengers of Cross-country race circle from home and abroad all assembled here.
Super Salmon 100, a semi-self-help desert endurance run race, focused on the theme of high altitude and self-navigation. It consists of 100km speed challenge, 50km challenge and 6km experience competition.
In the morning of August 3, challengers of 100km and 50km started separately from desolate the ruins of Wulei village and calm Tiegaixiang port.
Apart from the volunteer service stations at beginning and destination, Qinghai Minze Longyangxia Ecological Aquaculture Co, Ltd (QLEA) which was event initiator also set up four supply stations. These supply stations offered some delicious food made of fresh rainbow trout which was offered by the QLEA to challengers to supply nutrition human body needs. The participants indulged themselves in the delicious trout cooked in a variety of ways.
The QLEA,which breeding rainbow trout and hoping to bring to everyone a healthier life,also sent samples of its product into the kitchen and canteen of the campsite.
It's worth mentioning that the staff from Minze Longyangxia also participated in the 50km challenge race, and all five participants finished the race! Their five, rather than a bunch of experienced competitive participants, geared up to get their feet wet again after the Gobi Challenge. Most of them had never run or walked more than 25km in a single day.
The QLEA has been fulfilling its mission. From the Gobi to Super Salmon 100, the team members have been committed to implementing the cross-border integration of the trout industry, the sports and health industry, spreading the concept of healthy life to whole society.
Over the past ten years, The QLEA has taken the path of fishery standardization, modernization and branding and has been formed an annual output of 15000 tons of trout production capacity. As China's only trout enterprise was allowed to export Europe, it let more and more foreign customers to enjoy the high-quality trout from China.
The QLEA hopes to turn the competition into a carrier of regional economic and cultural communication through the influence of cultural and sports events. They made it a name card of sports and tourism in Qinghai so as to drive the local economic development and modern fishery development in Qinghai.
The 2019 Super Salmon 100 was over. The spirit of migration, coincides with the sports spirit of cross-country competition. The competition was over, but the spirit is alive!
Media Contact
Company Name: Lingrong Culture
Contact Person: Wang Yurong
Email: Send Email
Phone: 2134007851
Address:3185 Wilshire blvd
City: Los Angeles
State: CA
Country: United States
Website: www.lingrongculture.com