FlipBuilder Launches Flip PDF for Creating Digital Yearbooks in Minutes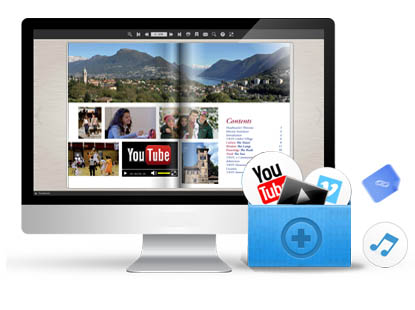 FlipBuilder releases Flip PDF to create digital yearbooks in a matter of minutes.
FlipBuilder recently introduced Flip PDF, a digital publishing application that can be used to create digital yearbooks in a matter of minutes. Thanks to its intuitive interface, even complete beginners can upload their PDF files, choose from a variety of pre-designed templates and produce stunning yearbooks in just a few steps.
"With Flip PDF, our goal was to enable anyone to quickly create exciting yearbooks," said Winston Zhang, CEO of FlipBuilder. "No coding or design skill is required, so even people who have never done this before can make amazing yearbooks filled with state of the art features. With Flip PDF, we have achieved our goal of creating a publishing platform that combines ease of use with the latest functionalities."
The created yearbooks will boast a professional appearance coupled with realistic flipping pages. Although users simply have to select a template to create the yearbooks, all the features are fully customizable, so there is an opportunity to give the yearbook a distinctive look. Users can also incorporate rich media such as videos, audio and flash, ensuring that the yearbooks are not just a collection of photos and articles, but offers a truly innovative experience. Animations and graphics can also be included, giving users an opportunity to exercise their creativity.
It is also possible to include the corporate brand in the yearbook, so readers are aware of the company's identity. The yearbooks can be published in Adobe Flash and HTML5 so that they can work seamlessly on desktop and mobile devices. Users don't have to worry about publishing their yearbooks as they are free to upload them to FlipBuilder's server. Nor do they have to pay a royalty on using the app as everything is covered by a one-time fee.
Once published, the yearbooks can be embedded into websites and freely shared on social media using the features of Flip PDF. For users who want to distribute it offline, the yearbooks can be saved on CD/DVDs and flash drives to be shared among friends and colleagues. For more information, please visit https://www.flipbuilder.com/
About FlipBuilder
Headquartered in Hong Kong, FlipBuilder is an advanced software company that creates digital publishing applications. Its mission is to make the latest features in eBooks available to as many people as possible.
Media Contact
Company Name: FlipBuilder.com
Contact Person: Customer Service
Email: Send Email
Phone: +86 020-61972665
Country: HongKong
Website: https://www.flipbuilder.com/